Nearterm is honored to work with talented professionals at hospitals from 1,000+ beds to 25 bed CAH (Critical Access Hospital). Our customers become lifelong partners. We understand relationships take work and we are here for the long haul. We provide insight on healthcare systems that need improved to keep things on schedule and moving forward. 
We can't wait to help you keep your business running smoothly.
Nearterm has always been my "go-to" for leadership solutions Whenever I have had a need for interim management or revenue cycle issues, I have relied on Nearterm for their expertise and knowledge. All Nearterm engagements are supported by Principals with successful hospital background. Their presence represents added value not typically found among other firms in their space.
St. Joseph Medical Center
Nearterm has been instrumental in helping us achieve record cash performance in recent months through their Remote AR Specialist Program. They have been great to work with and I endorse their services. Real professionals!
West Virginia University Hospital
Nearterm is my first call for healthcare business professionals when quality counts and time is of the essence.
Stanislaus Surgical Hospital
I have worked with other recruiters but Nearterm has been singularly exceptional at finding applicants who fit this organization and culture. They listen, and respond quickly with candor, courtesy and clear communication.
Nemours Children's Hospital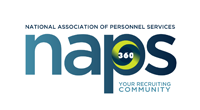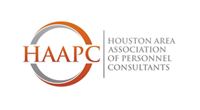 TAPC and HAAPC have recognized Nearterm for outstanding contract/temporary service in the Technical/Professional category.
HAAPC - 1st Place Award Winners Recognition in 1998, 1999, 2000, 2001, 2002, 2003, 2004, 2005, 2006, 2007, 2008, 2009, 2010, 2011, 2012, 2013, 2015, 2016, 2017, 2018.
TAPC - 1st Place Award Winners Recognition in 1998, 1999, 2000, 2001, 2002, 2003, 2004, 2005, 2006, 2007, 2008. 2009 TAPC no longer exist.
2004 - Jim Higgins received the George McCormick Award from the HAAPC for Excellence in the Executive Search and Staffing Industry.